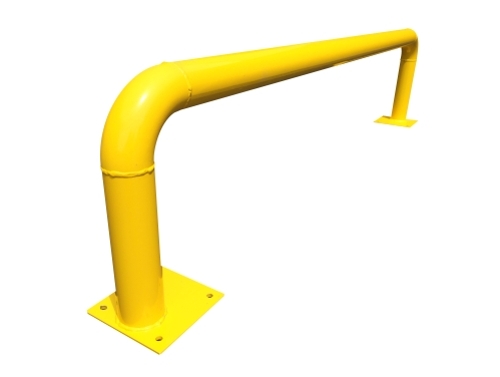 Brand New End of Aisle Barriers
ABC Racking have just started manufacturing our own bespoke line of tubular, end of aisle, pallet racking barriers. These barriers are specifically designed to protect the vulnerable end of aisle uprights from collisions with forklift trucks and the loads they carry. SEMA guidelines dictate that all vulnerable uprights, i.e. uprights exposed to handling equipment turning into aisles from gangways, are protected from collision. Our barriers are ideal for this purpose on both the end of aisles or transit routes through racking.
Our barriers are 470mm high and are available in four of the most common depths:
900mm – £89.00 + vat per barrier
1100mm – £99.00 + vat per barrier
2000mm – £139.00 + vat per barrier
2400mm – £149.00 + vat per barrier
With a high visibility yellow powder coat finish these barriers could save you a fortune in the long run.