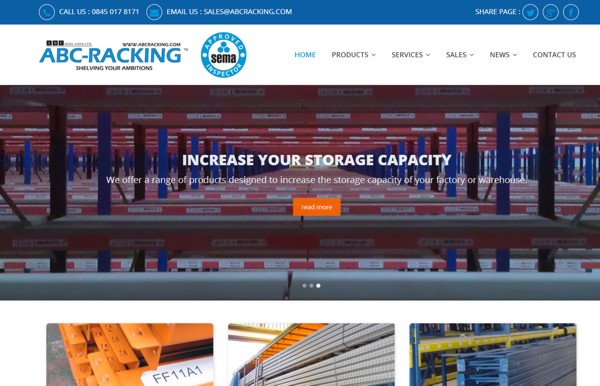 OUR NEW WEBSITE
ABC Racking is proud to present our new home on the internet. We have specifically designed this site to make it easier for us to keep you, our customers, up to date with incoming stocks of used pallet racking, great deals on second hand racking and fantastic pre-owned shelving offers as they become available.
We sincerely hope you like our new site and find it easy to navigate, helpful and informative. We'd also like to hear your comments and suggestions so please feel free to contact us via our contact page.
In the meantime please feel free to browse and enjoy.