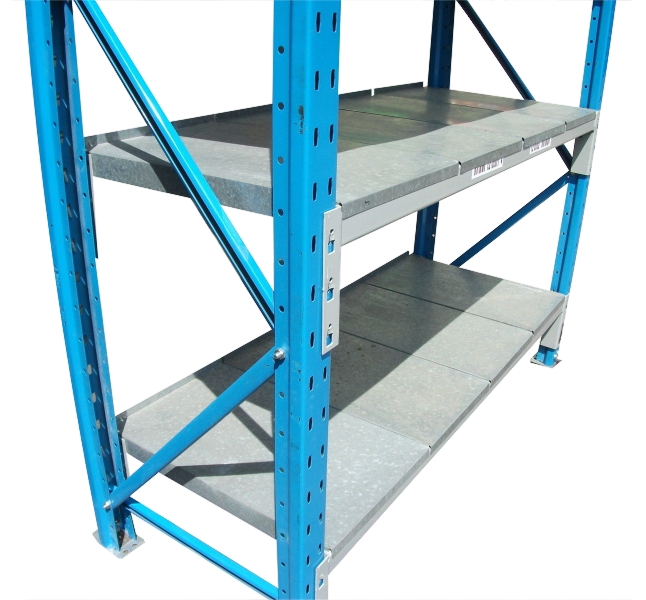 Used Dexion Speedlock Shelving / Racking
This Dexion Speedlock shelving originally started life as a storage system in the warehouse of a very large sportsware manufacturer. We have lovingly dismantled it and transported it back to our centrally located warehouse so we can offer it to you at an unbelievable price.
The dimensions of this racking as follows;
2500mm High
820mm or 660mm Deep
1570mm Wide (Clear Entry)
4 shelves per bay
The racking is in excellent condition and can be yours from just £99 + vat per bay, inclusive of the metal dropover shelving panels that you can see in the picture above.
Do you need your uprights taller than this? Contact us for a quote as we can supply this shelving in any height up to a whopping thirteen meters tall.